We develop excellent relationships with our doctors and their staff, taking the time to get acquainted with each of our doctors preferences so that our restorations work meets the preferences of each doctor and on every occasion. We have fully embraced and invested in the latest technology, enabling us to provide you with the most precise fitting and aesthetically pleasing restorations.

Our goal is to consistently deliver precision prosthetics that exceed your expectations. Improvements in the beauty, strength, and durability of materials like porcelain and zirconium have made cosmetic restorations more natural and lifelike than some of the best materials in use just 10 or 15 years ago. Every patient is best served with a restoration that addresses their clinical conditions, whether PFM, Zirconia, or another material like Gold. With that in mind, Vassallo Dental Lab offers more high quality choices than ever before when it comes to restorative materials for teeth.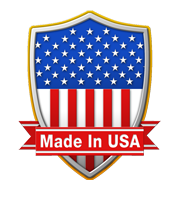 Full Contour Zirconia Crowns and Bridges
Layered Zirconia Crowns and Bridges
Full Gold Crowns
PFM
High Noble and PFM Noble (semi precious)
All on 4 Hybrids
Overdentures with Internal Mesh
Call (561) 315-1055 Today
Find out how Vassallo Dental Lab can help your practice reduce costs while better serving your patients!